Hi everyone, welcome back. In this article, I will be discussing some of the Top 5 logo designing software 2023 which you can use to create attractive logos for your brand. If you are the owner of your company or website, a logo is required to represent your brand. While creating a logo design might not be your top priority, it is highly essential to make a strong impression and create a foundation of your brand identity.
To create a professional and eye-catching logo, you need to use professional logo design software.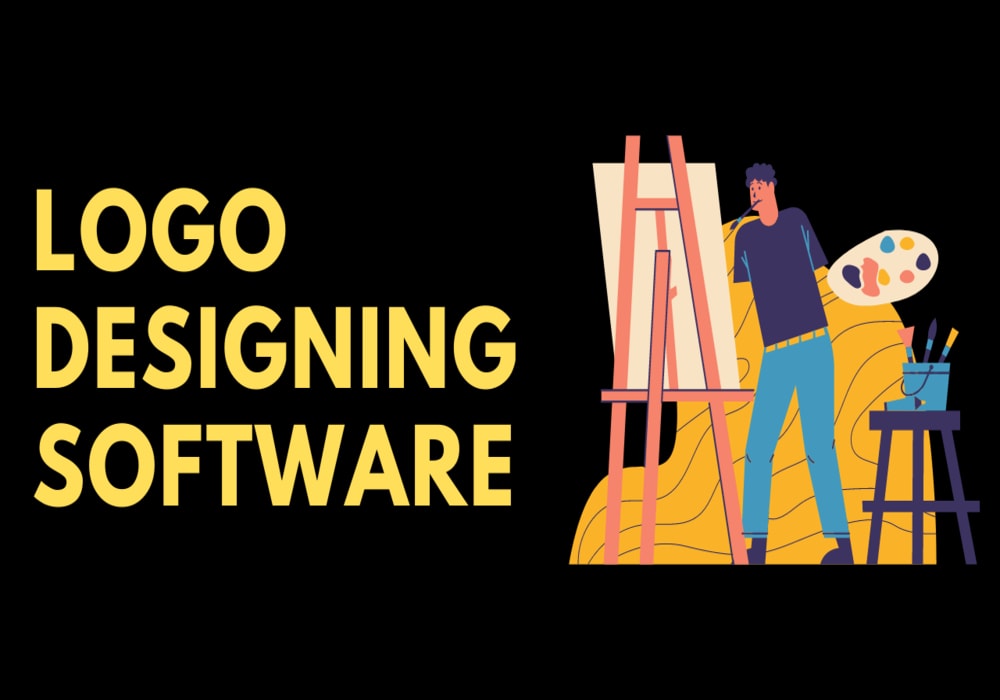 List of top 5 Logo Designing Software in 2023
On your product or website, your logo is frequently the first thing visitors notice. With the help of design software, website or brand owners don't need to create logos. Let's have a look at some of the free and premium top 5 logos design software in 2023 options available nowadays.
Adobe-illustrator for Logo Designing
Adobe-illustrator is the number one logo design software in 2023.
It was first released in 1985.
It is vector-based designing software, which means that it won't get pixelated and lose the sharpness or quality of the image when you enlarge your image.
It offers a variety of templates, geometric shapes, brushes, and access to over 16,000 font types and many more tools.
The ability to import a scanned picture is one of Illustrator's most powerful capabilities.
It is available for a monthly membership cost of $31.49, which includes a free 30-day trial.
It also comes with 100GB of cloud storage and access to Adobe Portfolio and Adobe Spark, etc.
Logo Design Studio Pro
Logo Design Studio Pro is the 2nd logo design software in 2023.
It was launched in 1993.
It offers many shapes, templates, and fonts which allow the users to choose as per their requirements.
It also offers complete colour control to change the colour of the logos and it's still simple to use.
It offers a subscription charge of $29.99 for the first month, then a monthly subscription of $7.99.
It also provides a vector-based drawing which means that the image can be scaled to any dimension without losing the quality and sharpness of the image, but with fewer vector-illustration features than Adobe Illustrator.
You can download your logo in any format like SVG, png, etc., according to your choice.
There is unlimited storage which allows the user to create unlimited logos. These logos are stored on their servers, so you can access them from anywhere, whenever you are required.
Canva Logo Designing
Canva is the 3rd logo design software in 2023.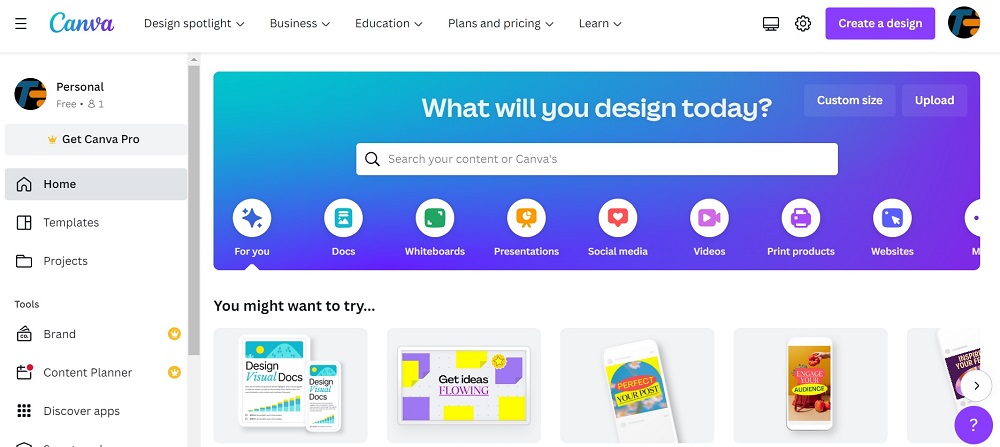 It was first launched in 2012 to help users create social media posts, posters, logos, wireframes, and more.
It provides various templates, fonts, icons, colours, and geometric shapes.
It is free of cost but users have to pay $1 to use the premium elements like icons, images, templates, etc.
It is easy to use where users only need to drag and drop the elements to rearrange them.
Users can download the image when they are satisfied with your logo, in various file formats like JPG, SVG, PNG, and PDF. You may also forward the URL to your colleagues.
To design logos, you may either download the app or go to the website.
CorelDRAW Logo Designing
CorelDRAW is the 4th logo design software in 2023.
It was launched in 1989, which is a vector illustration designing software.
It works on all platforms, including Windows, Mac, iPad, Web, and other devices.
There are over 7,000 clipart, digital pictures, and car wrap layouts, 1000 OpenType and TrueType fonts, 150 professional templates to choose from.
It also provides vector illustration tools to create shapes, page layout tools to make layouts, and font management tools.
You can use a raw photo editor, AfterShot 3 HDR to design photos from your raw photos.
You can purchase a yearly subscription of INR 31,525.00 and a one-time purchase of INR 75,500.00 with a 30-day money-back guarantee.
Inkscape Logo Designing
Inkscape is the 5th logo design software in 2023.
This designing software was created in 2003 as open-source software and it is free to use.
It's compatible with PCs running Windows, Linux, and Mac.
You may export your design in a variety of file formats, including SVG, AI, EPS, PDF, and PNG.
It provides pen and pencil tools, calligraphy tools, text tools for multiline text, and shape tools for creating various shapes like rectangles, polygons, and spirals.
Colour picker and colour selector tool and a gradient editor with the ability to create multi-stop gradients and many other features.
I hope now you have got some information about the top 5 logo designing software in 2023. Now, you can use them for yourself to create an attractive and Professional Logo Design. There are many other logos designing software such as Designhill, Tailor Brands, Looka, and Gravit Designer. It is not possible to discuss them all in a single article; otherwise, the article would become too lengthy.